Welcome
T
he Right Surveillance Security Mirror for Your Needs
SecurityMirrors.com has a wide range of security mirrors. A surveillance security mirror is perfect for monitoring areas and works great in corners, entrances, exits and ceilings. Security mirrors help you watch blind spots. Scan aisles easily with security mirrors and protect your valuable assets.
5% off all orders $500 to $999 Use Code 5OFF
10% off all orders over $1000 Use Code 10OFF
Dome 360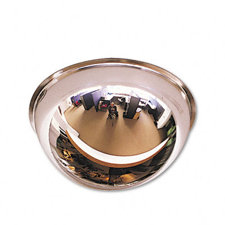 The Dome 360 Acrylic Indoor Safety Mirror permits 360° vision at all times. Ideal for 4-way intersections.
Rectangular Convex Mirror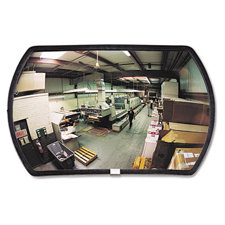 Plastic rectangular convex mirrors - prices include shipping - install with metal tape or u-channel
Dome 360 Drop-in
Our dome drop in security mirrors are very popular for the ease of installation.
Vehicle Inspection Mirrors
Easy to use
Power saving features
Flat screen low energy
10% online discount
Dome 180
The Steel Dome 180 is half of the Dome 360. It's ideal for a "T" intersection.
Plastic Convex Mirrors
PLASTIC CONVEX MIRRORS- MOST PRICES INCLUDE SHIPPING
The Right Surveillance Security Mirror for Your Needs
SecurityMirrors.com stocks a variety of mirrors to suit your needs. We carry dome, glass, plastic and convex mirrors. Convex mirrors prevent accidents through increased visibility and increases security in needed areas of your business. Convex mirrors allow you to scan unguarded aisles, monitor production areas and observe entryways.
Serving the Washington, D.C. Maryland, Virginia, Pennsylvania and West Virginia area since 1991 with security mirrors, fake security cameras, and other security products .
---